Education & Events > Webinar
truBody – Reduce Fat and Rebuild Muscle.
truBody is a body sculpting solution to reduce fat and build muscle with two innovative technologies. By pairing the truSculpt iD and truSculpt flex devices, truBody delivers a personalized treatment experience with long-lasting results and high patient satisfaction.
Contents of this webinar are intended to convey general information only and not to provide official legal, clinical or treatment recommendations. The information presented on this webinar may not reflect the most current treatments, technological developments and/or best practices. The opinions and views expressed by presenters are their own and not necessarily those of Cutera. If you have any questions about the information provided, please contact Cutera at 415-657-5500.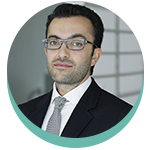 Arash Moradzadeh, M.D.