Education & Events > Webinar
The Future or Facial Resurfacing and Collagen Remodeling with Secret PRO
Secret PRO is Cutera's new dynamic duo, that combines the power of CO2 technology and RF microneedling. This unique device addresses all layers of the skin with CO2 laser for optimal resurfacing to deep dermal remodeling with innovative RF microneedling. Discover the versatility and customization of Secret PRO to maximize clinical outcomes and treat a multitude of indications without seasonal limitations.
Join renowned facial plastic surgeon Dr. Michael Somenek as he discusses the advantages of combining these two technologies in a single treatment to deliver the ultimate in anti-aging and corrective results for his patients.
Contents of this webinar are intended to convey general information only and not to provide official legal, clinical or treatment recommendations. The information presented on this webinar may not reflect the most current treatments, technological developments and/or best practices. The opinions and views expressed by presenters are their own and not necessarily those of Cutera. If you have any questions about the information provided, please contact Cutera at 415-657-5500.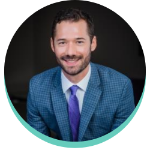 Michael Somenek, MD