Education & Events > Webinar
Practice Success Tools for the New Year: A Roundtable Discussion on Optimizing Your Treatments, Marketing and Patient Outcomes for 2021
Join Dr. Tahl Humes, Dr. Nina Desai, and Christine Lidster, Practice Administrator, for a roundtable discussion on how they adapted their marketing and practice offerings in light of the pandemic, and what they found most useful for growing and retaining their patient base in 2020.
Topics include:
What 2020 and the pandemic has taught them, and why its made them and their practices stronger
Key tips for growing and retaining your patient base through closures, treatment restrictions, and capacity restraints
Our panel's predictions for aesthetics in 2021, and what they're looking forward to most
Contents of this webinar are intended to convey general information only and not to provide official legal, clinical or treatment recommendations. The information presented on this webinar may not reflect the most current treatments, technological developments and/or best practices. The opinions and views expressed by presenters are their own and not necessarily those of Cutera. If you have any questions about the information provided, please contact Cutera at 415-657-5500.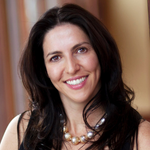 Tahl Humes, DO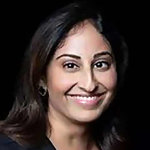 Nina Desai, DO

Christine Lidster, Practice Administrator